Get Involved
Let's create a more sustainable food system!
Help travellers find the sustainable food venues.
Encourage businesses to improve sustainable practice.
Enjoy beautiful, healthy, local food.
As a global community we can do this.
Saying no to a plastic straw or eating vegan is one thing. Imagine if you could persuade a cafe to remove plastic straws all together or show 1000 people where your favourite vegan restaurant is? Impact multiplied!
Become an Ambassador
Are you passionate about sustainable food, reduction in plastic and food waste or looking to make a difference?
Why not join our global family and volunteer with like-minded people to take action on ethical food issues.
Our volunteers contribute to building and educating a community of people and businesses who want to make ethical eating easy.
Drop us an line to find out more
Volunteer Impact
With the help of our Ambassadors, Fair Food Forager has reached 6,000 business listings in 20 countries. Helping consumers make better choices in more places. Ambassadors have also contributed to over 100 articles and growing our 40,000+ social media following.
They are our local eyes, ears and taste buds on the ground, helping to ensure the listings on our ethical eating directory are worthy.
Learn more about the role here and let's talk.
Due to the volume of applications, it may take some time for us to respond
Internships and Volunteer Roles
Typically about 10 weeks at 7-10 hours per week. Suitable for students and recent graduates who want to learn skills in the area of the sustainability and operating a social impact start-up. Internships are unpaid, have specific learning outcomes and are often organised as part of a university program.
Volunteer roles are negotiated on a case by case basis with the volunteer. Apply for a volunteer role here.
Write for Fair Food Forager
If you are interested in writing for the fair food forager blog email a submission.
Food retailers & producers
Are you the owner of a sustainable, ethical and/or vegan brand? Is your brand doing better than business as usual on these issues? Do you have something else to say? We'd love to hear from you.
You may be interested in learning more about our icons or reaching out to consumers and food outlets who get what you do. Say hello
Can we help?
Through leveraging our digital platform, partnerships and expertise, fair food forager can help business and individuals reduce there environmental impact, save money and increase exposure through a number of customised approaches. In a nutshell here is what we can help you with.
Waste minimisation
Saving your business money
Workshops and training
Promotion
Speaking and events
Email us to start the conversation and lets chat about looking after your organisation and our planet.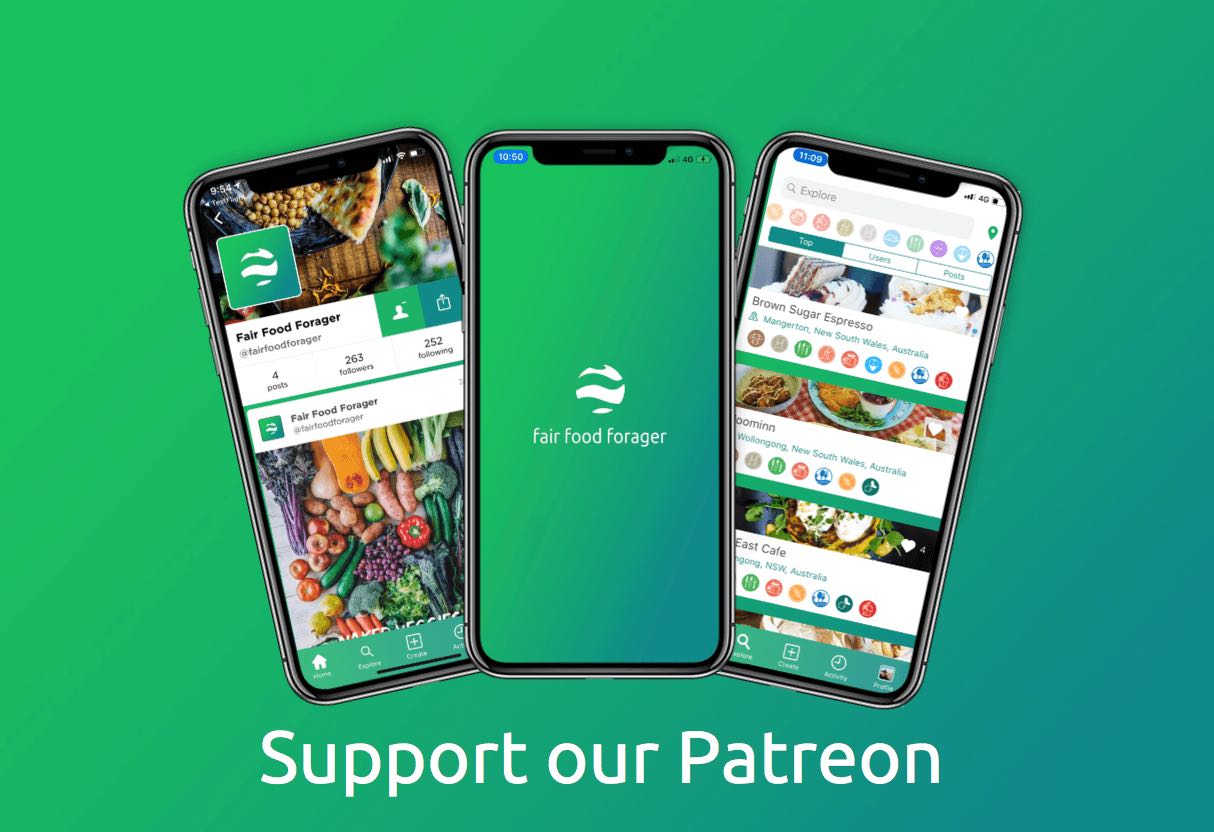 Sign Up For Our Newsletter